House Cleaning Roseville Homeowners Trust
Friendly. Fast. Convenient.
Best House Cleaning ROSEVILLE
Now you can enjoy a little free time and let us take care of the house cleaning.
The House Cleaning Roseville Loves for Great Service and Great Prices
If you're seeking for the finest choice for your family's house cleaning requirements, go no further than our reputable Roseville cleaning service, which has consistently received 5-star reviews online. 
Totally Bright is not your typical house cleaning service. Each and every clean, we strive to deliver an excellent level of service. Our house cleaning staff is passionate about sprucing up your home so you can get on with your day. 
We remove all cleaning hassles from your life, including house dust, grime, and pet dander. This contributes to the creation of a more welcoming atmosphere for you and your family, as well as visitors and business partners. Our superior cleaning service will ensure that you feel at ease and proud of your property.
Book a House Cleaning in Roseville Today - It's Simple and Easy!
We're all about simplifying your life and eliminating all the painful and time-consuming chores and that keep you from enjoying your time at home. 
You want to spend your time at the wonderful parks and outdoor activities Roseville has to offer, or cycling with your family along the great bike routes, not pulling out cleaning products, crawling down on your hands and knees, and polishing your trinkets. 
So why not let our expert house cleaners assist you in getting back out there!
It Only Takes Moments To Book House or Carpet Cleaning Roseville!
Whether you need a fast tidy up before a gathering, a thorough cleaning of your home or carpet cleaning, all you have to do is contact us and consider the work done. 
We have a large number of satisfied clients that can attest for our services. With 5 star reviews and lots or happy long-term clients, we're confident that you, like the rest of our clients, will see us as the first, best, and only premium cleaning service you'll ever need for a pleasant and healthy home environment.
Regular service is provided on a fortnightly, weekly, or monthly basis for all properties in Roseville, NSW. Whether you have a house, duplex, apartment, or a single room that might need a little TLC, we can help! Not only do we service Roseville, but also the neighbouring areas of Chatswood, Lane Cove, Killara, Gordon, Lindfield and Pymble.
Here's why you'll adore our house cleaning team
All of our cleaners have undergone a thorough background check, are insured, and trained – your house and family are in good hands with us!
Completely clear pricing – no surprises, no contracts, and no binding obligations.
Outstanding customer service – If you're not fully satisfied with your clean, let us know and we'll return to rectify the situation.
Locally owned and run.
Highly recommended by customers!
Proudly serving Roseville
Roseville is a suburb on Sydney's Upper North Shore, New South Wales. It is known for its lush and green roadsides, parks, and gardens. Roseville is located immediately north of Sydney's central business district, in the local government districts of Ku-ring-gai and Willoughby. It is surrounded on the east by the waterways of Middle Harbour and Moores Creek, and on the west by the stunning Lane Cove National Park.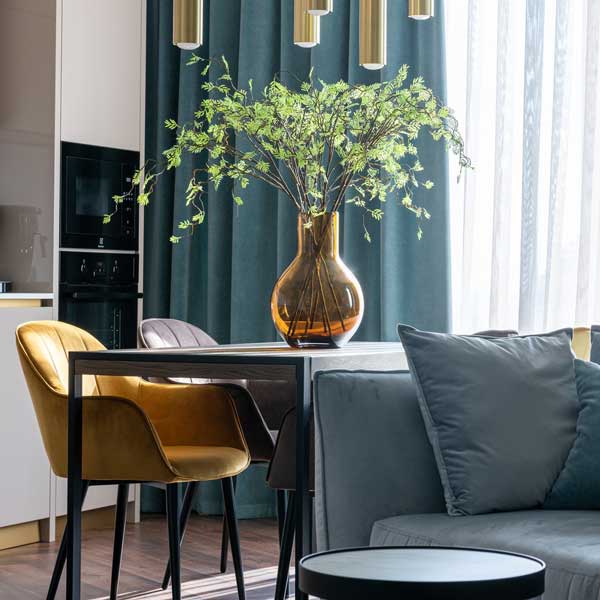 Nearby Suburbs We Service
If your suburb is not on this list, not to worry! Check our list of North Shore suburbs that we currently service or simply get in touch with our friendly team and we would be pleased to confirm if we are able to service your area.