When people enter your business, they should be given the right impression. Having a clean office is important in making sure that you are giving the right impression to all of your clients
At Totally Bright, we make sure that you are getting the most out of office cleaning Sydney.
Our team of professional cleaners makes sure that every detail is attended to so that your office is giving the right impression to everyone who visits.
A member of our team will meet with you to determine what it is you are looking for in a cleaning service. We will then go above and beyond your expectations to deliver the cleanest office possible.
Specialising in commercial and industrial cleaning, we offer the best possible office cleaning Sydney has to offer. You will appreciate the way your office looks on a constant basis with the help of our team at Totally Bright.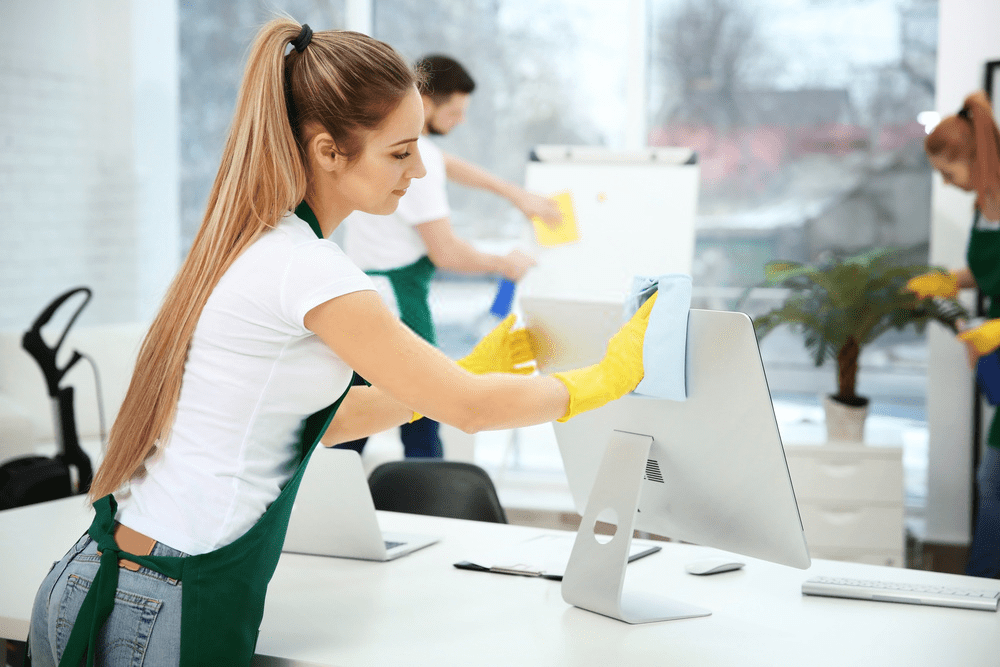 There are several services we offer our clients to give the best looking professional space possible. We offer you these services:
Showroom Cleaning Services

Gym and Fitness Studio Cleaning Services

Early Learning Centres and Childcares

Primary and High Schools

Desks Cleaning

Collection of Trash

Lunchroom Cleaning

Wiping

Vacuuming & Carpet

Dusting

Disinfect Restroom, Kitchen and Telephone Handsets

Mopping

Spot Clean

Spotless Main Entrance